When a person has been injured on the business' property or while at work, the premises is considered liable for the injuries sustained by that person.
This is called 'premises liability.' If there was negligence on behalf of the store (such as failing to clean up spilled water), then it may be held accountable if someone suffers an injury due to their negligence.
Under Texas law, the simple fact that you slipped, fell, tripped, or otherwise got injured in a store or other business does not mean the business is automatically liable for your damages. You must prove that the business or premises owner did something wrong or was negligent.
To be negligent means a person failed to use ordinary care.
When applied to the owner of a business, the question presented to the business owner is: "did the business owner use ordinary care in inspecting and keeping his premises safe from dangers that he knew of or in the exercise of ordinary care should have known of?"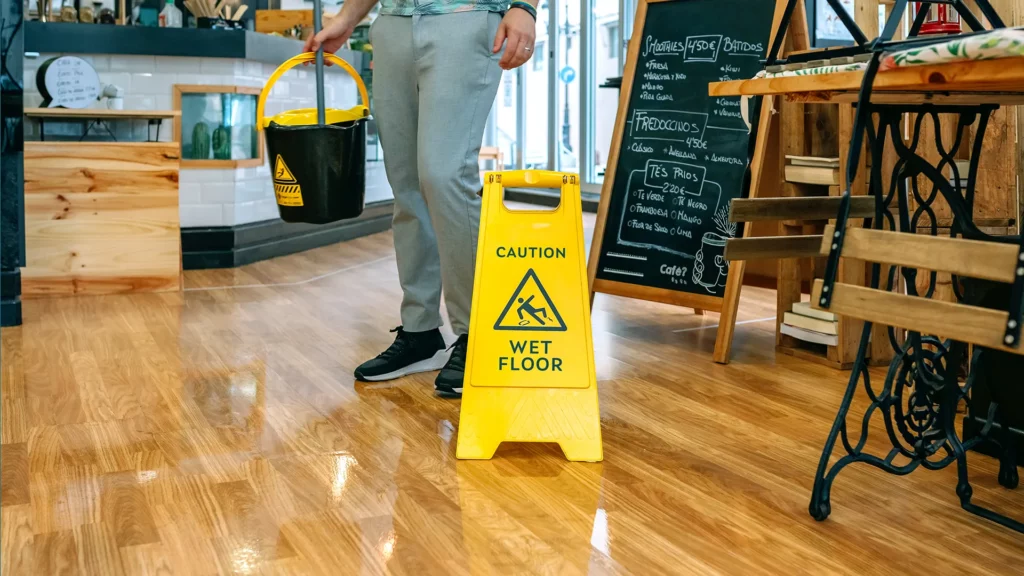 Texas Courts have constructed this question into a two-prong test. The first question is "was there an unreasonably dangerous condition on the business premises?" Note that the law requires that the condition be unreasonably dangerous. If the condition is simply dangerous, then no matter what, the premises owner is not liable. The condition must pose an unreasonable risk or must be unreasonably dangerous to the ordinary consumer.
The second prong is that the store owner must know of the condition or have had the opportunity to inspect his premises and find the condition. This is probably the most important and most difficult part of establishing liability.
If you are walking down the aisle of a grocery store and slip in water or some other liquid and fall and injure yourself, that does not make the store owner liable. You have to prove that the liquid, or water that you slipped on, was on the floor long enough that the store owner should have had time to see it and clean it up.
This is where most injured consumers lose their claim in court.
They know they fell in a liquid, but they have no idea how long that liquid was there. They may say the liquid looked like it had been on the floor a long time, but the courts have held statements of the like to be insufficient evidence. You must have witnesses or another form of confirmation that the liquid was on the floor long enough that a careful business owner would have discovered the condition.
It is rare that you're going to find somebody who is in a store for 20-30 minutes or even an hour who can say that they came across a liquid while in the store and then came back an hour later when you fell, and the liquid was still there. Since the consumer cannot prove how long a liquid was on the floor, the store owner usually wins these claims.
With technology, however, this is now changing.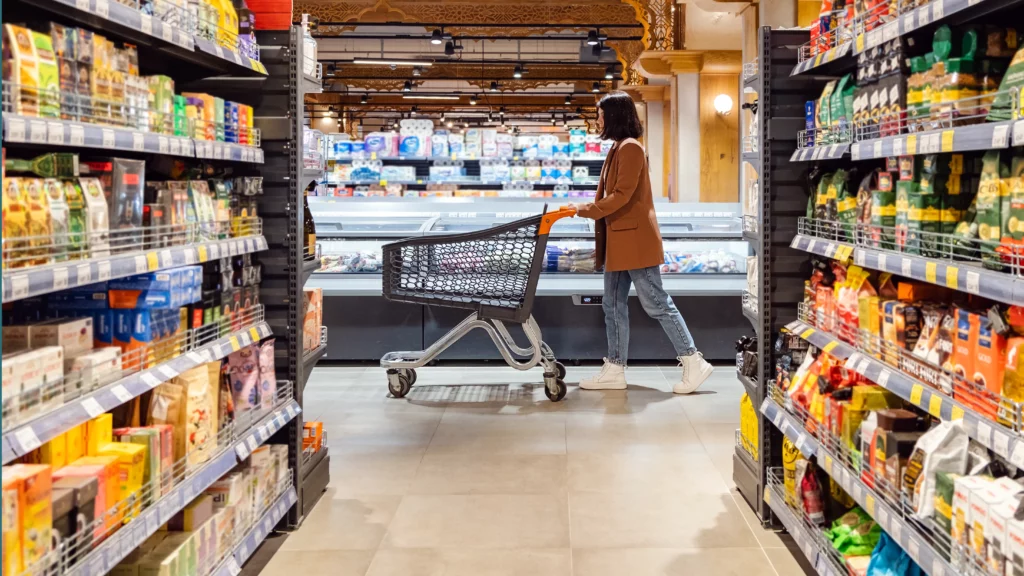 Most stores have security cameras that are in the store 24 hours a day, 7 days a week, always watching the stores, the customers, and the floors. If there is a spill on the floor, the security cameras will catch it, and the video can tell the consumer and a jury how long the liquid was there and how long the store owner had to clean it up.
If you're injured in a store because of an unreasonably dangerous condition in the store such as a wet floor, spill, or other condition... what should you do?
Identify what the substance is and where you believe it came from.
Do not leave the premises until you have reported the incident to a store employee or manager.
Make sure the manager is notified and that you complete an incident report.
If there are any witnesses, try and get their names and telephone numbers.
Notify the management of the store that if there is security video of the incident, you want them to secure that video for the hour prior to your fall.
Requesting the surveillance video is extremely important. Most security systems will record over themselves. If you fail to notify the store that you wish for them to preserve this evidence, then the incident could be taped over and the evidence lost forever.
If you are hurt, get immediate medical attention, and make sure you get the appropriate treatment for all of your injuries. Treatment will help you get better and document your injuries.
The lawyers of Stanley and Associates have fought to protect Texans and consumers from unsafe products, dangerous work conditions, unsafe job sites, and unreasonably dangerous premises.
If you, or someone you know have been seriously injured in a store, in an oil field accident, or in a construction accident - call Stanley and Associates. Call 844-227-9739 for more information.
What can I do as a passenger in an accident?
It's important that passengers take the right steps after an accident to protect their potential claim. It may seem awkward to request insurance information if the at-fault driver is a friend, co-worker, or relative. However, that is exactly what liability insurance is for.
Take pictures of the scene and any visible injuries on your person
Collect the insurance information from all drivers involved
Get checked out by a doctor to make sure there were no internal injuries
Document your lost wages and medical treatment received due to the accident
File claims with all insurance companies, including your own if you have one
Consult with a personal injury attorney
Never tell an insurance company that you were not injured
You may seem fine at first, but car wrecks often leave behind latent injuries that can take days, weeks, and in some cases, months to fully manifest. In fact, do not discuss your injuries with the insurance company at all.
Insurance companies are skilled in asking questions that have hidden legal implications in order to minimize your pain and suffering. Even everyday questions, such as "How are you?", can be used against you.
You should refrain from discussing your injuries until you have completed any treatment plans outlined by your doctor. It is best to consult with a personal injury attorney who can handle these conversations on your behalf and file a lawsuit to protect your rights.
Why would I file a claim on my own insurance if I was the passenger in someone else's car?
You may have additional coverage on your own auto insurance policy, such as Personal Injury Protection (PIP) or Uninsured and Under Insured Motorist (UM/UIM), which can be critical if the at-fault driver does not have insurance or does not have enough insurance to cover your injuries.
Don't ignore the pain. Know when to hire an attorney.
Car accidents can be very disruptive to your everyday routine. Personal injury attorneys know the ins and outs of the entire process and can develop the best legal strategy for you to win your case.
Stanley and Associates are there for you through the entire process.
When you're already in pain, the last thing you want to deal with is phone calls, paperwork, and arguing with insurance companies. Our team will file all claims for you, handle all communications with the insurance companies, and we work with many physicians to ensure you get the treatment you need.
Best of all, you don't pay us a single dime until we win your case. If we don't win, you don't pay! If you're ready to make a decision, contact us as soon as possible. We are available 24/7 via email or phone call. Call 972-833-8000 today!
When in doubt, it is always best to call the police to make a report.
Once a police officer arrives, their job is to be a neutral third party and to document as much evidence as possible, including date, time, weather conditions, vehicle damages, injuries, identifying information for the individuals involved, witness statements, and video evidence (when available).
Based on the evidence collected, officers will typically assign contributing factors to determine who is at fault or majority at fault.
Unfortunately, officers can make mistakes on these reports.
We have seen them all and they do occur more often than you may think. If the law enforcement officer got some objective information wrong, details about your vehicle, your insurance coverage, or the location of the accident, for example, you can probably get the report changed or amended as long as you provide documentation in support of the correction.
Critical errors, such as an officer attributing fault to you because of a misunderstanding, the officer siding with the other driver, assigning contributing factors to the wrong party or not obtaining a statement from an involved party, may require more effort on your part to have corrected, though, not impossible.
It is not always easy to get a police officer to change a report.
If you simply don't agree with something that is in the report, such as an account of the accident given by a witness, or the officer's finding that you violated a traffic law, you'll have a much tougher time getting any change made.
In that situation, the best you can probably do is write up your own version of the detail you are disputing and hope that it be included as a supplement to the report. In most cases, whether it is added to the report or not will be up to the law enforcement agency.
Contact the police officer or police department responsible for making the report.
Once you have gathered your facts and details, it is time to contact the police officer or department to request the report be updated or changed. Remember:
Stay calm and be polite, patient, and professional.
Be sympathetic and tell them you understand their job isn't easy.
Don't take the issue to a supervisor unless absolutely necessary.
Understand the officer may be in a contested situation in which both drivers want the report changed.
Calmly provide your facts and information in an organized manner.
If you find you are not getting anywhere with the police officer or department, it may be time to consult with an attorney regarding your personal injury case.
Injured by a drunk driver? Call Stanley & Associates, Texas Injury Attorneys
If you or a loved one have been injured in a car wreck due to a drunk driver, contact Stanley & Associates for your free case consultation. We have represented thousands of clients across Texas and have over a decade of experience.
Our Texas car accident attorneys are available 24/7 to assist you. We work on a contingency fee basis, which means no fee unless we win. Call 844-227-9739
You may be entitled to compensation if you've been injured because of the negligent driving of an intoxicated driver. You have an additional right to sue any establishment that served the driver alcohol. This is a legal statute known as DRAM shop law.
It can be challenging to navigate the legal process alone, but with the help of a DWI accident attorney, you may be able to receive compensation for your injuries.
The legal process will begin by filing a personal injury claim against the intoxicated driver. You will need some documentation from your medical provider in order to document your damages. Your attorney can help you file this claim and will walk you through all the various forms needed for your case.
Under Texas law, a vendor of alcoholic beverages may be held liable for damages caused by an intoxicated person if the vendor served or provided alcohol to the individual when it was apparent that they were obviously intoxicated. The law applies not only to bars and restaurants but also to other vendors of alcohol, including liquor stores and convenience stores.
DRAM shop law does not relieve the intoxicated person of personal responsibility for their actions, nor does it excuse the victim's own negligence or fault in causing the injury or damages. The law does not apply if the individual who was served alcohol was a minor.
Due to the complex nature of car wrecks caused by drunk drivers, you should consult with a personal injury lawyer who can advise you on your legal rights and options under Texas law.
Injured by a drunk driver? Call Stanley & Associates, Texas Injury Attorneys
If you or a loved one have been injured in a car wreck due to a drunk driver, contact Stanley & Associates for your free case consultation. We have represented thousands of clients across Texas and have over a decade of experience.
Our Texas car accident attorneys are available 24/7 to assist you. We work on a contingency fee basis, which means no fee unless we win. Call 844-227-9739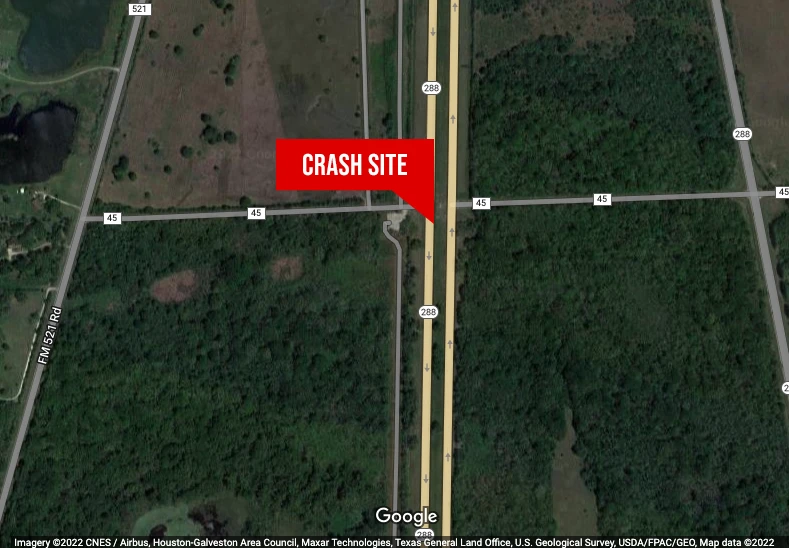 PEARLAND, Texas — Five people were killed, including one juvenile, on Saturday in a crash involving two cars in a south Houston suburb, authorities said.
At about 7:28 p.m., officers responded to a two-vehicle crash in the 14700 block of State Highway 288 southbound Frontage Road, according to the Pearland Police Department.
Investigators said two cars were going southbound from Beltway 8 to Shadow Creek Parkway when a red vehicle speeding hit another car, causing it to roll over and ejecting four of the five people inside.
Officials said three of the five passengers, including one juvenile, were pronounced dead at the scene.
The fourth and fifth passengers were transported to the hospital, according to police.
The fourth passenger was pronounced dead at the hospital from the injuries sustained, and the fifth passenger is currently being treated for injuries.
The driver of the red vehicle was transported to the hospital, where officials said they were pronounced dead.
Two juvenile passengers of the red vehicle were also transported to the hospital and are being treated for their injuries, police said.'
Source: KTRK-TV
Injured by a drunk driver? Call Stanley & Associates, Texas Injury Attorneys
If you or a loved one have been injured in a car wreck due to a drunk driver, contact Stanley & Associates for your free case consultation. We have represented thousands of clients across Texas and have over a decade of experience.
Our Texas car accident attorneys are available 24/7 to assist you. We work on a contingency fee basis, which means no fee unless we win. Call 844-227-9739
Dallas, TX -- An 8-year-old boy who rode his scooter inside the parking lot of a Far East Dallas apartment complex died Monday night after he was struck by a drunken driver, police say.
It happened about 7:10 p.m. on Monday, October 10, on the 3600 block of Dilido Road. Police said the driver of a blue 1992 Chevrolet pickup truck crashed into the child.
"You just heard a loud bang and a 'crack.' Just a loud 'bang' and kids screaming," said Lamartha Nash, who lives at the apartment complex and is close friends with the child's family. "My son was playing with him, he was just screaming, telling his friend to get up, and trying to help him."
Nash said they were playing outside on the street, which turns into a dead end.
"I guess he [the driver] didn't see him? But they were saying like he was drunk or had alcohol on his breath," described Nash. "They couldn't get him [the child] breathing here, his mom and my dad did CPR on him, they put a tube in him on the way to Children's, but didn't make it when he got there."
Kaden Rainwater, 8, attended S.S. Conner Elementary School.
Police said the driver, 30-year-old Miguel Martinez, stayed at the scene but was arrested on suspicion of driving while intoxicated. Martinez said that he had two Modelos between 3 p.m. and 3:30 p.m. but investigators state that Martinez had glassy eyes and a strong odor of alcohol from his breath every time he spoke.
After a DWI investigation, Martinez was arrested and charged with murder and DWI of two or more previous convictions. His bond totaled $600,000.
Source: NBC DFW