Dustin Brown
dustin@seriousinjury.legal
As an experienced personal injury attorney, Dustin has handled big 18 wheeler collisions, wrongful death cases, company negligence cases, sexual assault claims, car wrecks resulting in injury, and even claims against insurance companies. Each case is unique and requires an experienced attorney to get the best result.
Dustin practices law for the individual because people need a strong voice in their corner. Fighting insurance companies can become overwhelming and he makes sure the client is informed and gets the best compensation they can for their case. Dustin is available for his clients to discuss the case and make sure that all issues are understood and clear.
After graduating from Texas Tech School of Law, Dustin moved to Dallas with his wife, Chelsea. After settling in and practicing law for several years they enjoy spending time with their daughter and friends.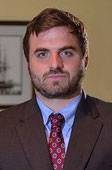 Jacob Hughey
jacob@seriousinjury.legal
Jacob S. Hughey received both his undergraduate and law degree from Texas Tech University. Jacob has worked in many areas of law but has primarily focused on Personal Injury since graduating law school. Jacob has handled wrongful death cases, DWI accidents, large 18 wheeler collisions, sexual assault claims, premise liability cases, bad faith insurance claims, medical malpractice and more. Jacob chose to represent the individual, because he has always liked to fight for the little guy. Jacob has represented clients against individuals, governments and fortune 500 companies.
While Jacob does not like insurance companies, he does like people. Jacob prides himself in not only his ability as an advocate for his clients, but also his ability to listen and communicate effectively. Jacob understands the anxiety, fears and concerns that arise after a client is injured due to another persons negligence. Jacob likes to make the experience as easy and stress free as possible for his clients, while also arguing aggressively and making sure that he gets the best compensation for his clients.
In Jacobs free time, he likes to watch sports and spend time with his wife and dogs. He does not miss a Cowboys game and is not scared to tell you why they are the best team in the NFL.