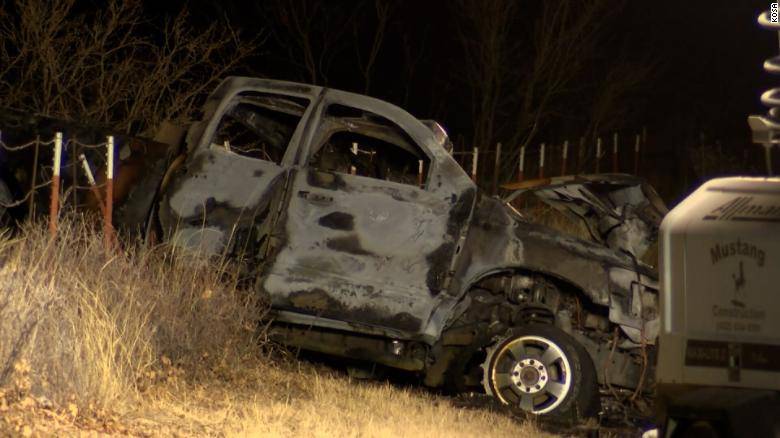 (CNN) - Nine people -- including six student athletes and their coach -- were killed in a fiery crash between a pickup truck and a van carrying members of the University of the Southwest's men's and women's golf teams, officials said Wednesday.
The crash happened around 8:17 p.m. Tuesday just outside Andrews, Texas, the Texas Department of Public Safety said."A Dodge 2500 pickup was traveling southbound on FM 1788. A Ford Transit passenger van registered to the University of the Southwest in Hobbs, NM was traveling northbound on FM 1788," the DPS said in a statement. An earlier notice from the agency misidentified the pickup as a Ford F-150.
"For unknown reasons, the Dodge pickup drove into the northbound lane and struck the Ford passenger van head on," DPS Sgt. Steven Blanco said. "Both vehicles caught fire and burned."
Six students and one faculty member aboard the university van were killed, the DPS said. The driver and a passenger in the pickup truck also died.
If you need a wrongful death attorney in Texas, call Stanley & Associates
Many times when a death of a loved one occurs due to the negligence of another, a civil lawsuit is not the first thing on your mind. However, it is very important that a tough, experienced, and compassionate attorney gets involved at the start of the case. Evidence needs to be protected and circumstances need to be figured out.
Stanley & Associates has represented clients across Texas and throughout the United States for over ten years. Our firm has successfully won thousands of cases during this time.
Our Dallas car accident attorneys are available 24/7 to assist you. We work on a contingency fee basis, which means no fee unless we win. Call Stanley Associates at 844-227-9739