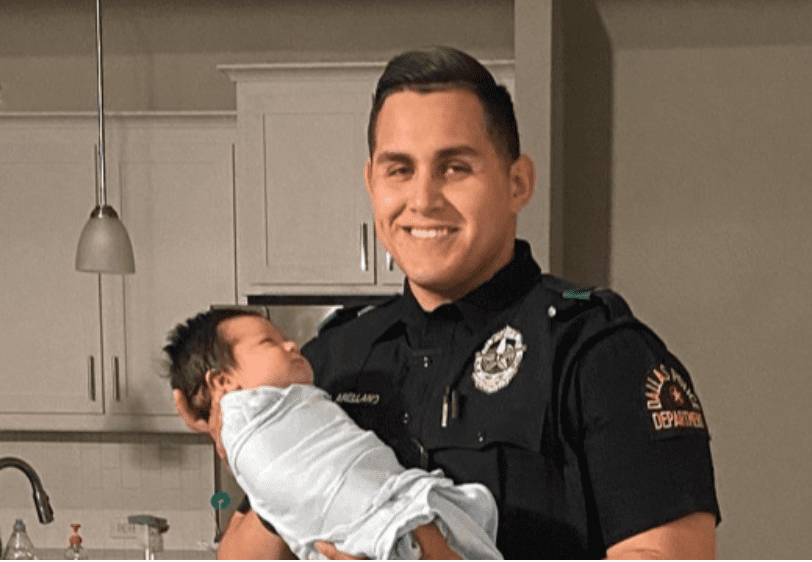 A 31-year-old woman faces a charge of intoxication manslaughter in the wrong-way crash death of a Dallas police officer, police officials announced Friday.
Mayra Rebollar was named as the suspect, according to a police news release, in the wrong-way crash that killed Officer Jacob Arellano late Tuesday night in southwest Dallas.
Rebollar was released from the hospital after being treated for her injuries and then booked into the Dallas County jail on Monday, Oct. 17.
Officer Arellano, 25, has been a member of the Dallas Police Department since June of 2019. He was assigned to Northwest Patrol Division, 1st watch.
Mass and visitation for Police Officer Jacob Isaiah Arellano, #11729, will be held at Saint Paul the Apostle Catholic Church in Richardson, Texas. Dallas Police Department Honors will be rendered at the end of the service.
Officer Arellano is survived by his parents, girlfriend and infant child. Officer Arellano is also survived by his brother, also a Dallas Police Officer.
Source: WFAA, ABC News
How would an injury attorney help the Officer's family?
An experienced personal injury attorney would assist the family in seeking compensatory damages. This type of award can be to reimburse them for medical treatments, medical bills, or any future expenses they may have due to an injury they sustained due to the negligence of another. These are typically referred to as actual damages.
Injured by a drunk driver? Call Stanley & Associates, Texas Injury Attorneys
If you or a loved one have been injured in a car wreck due to a drunk driver, contact Stanley & Associates for your free case consultation. We have represented thousands of clients across Texas and have over a decade of experience.
Our Texas car accident attorneys are available 24/7 to assist you. We work on a contingency fee basis, which means no fee unless we win. Call 844-227-9739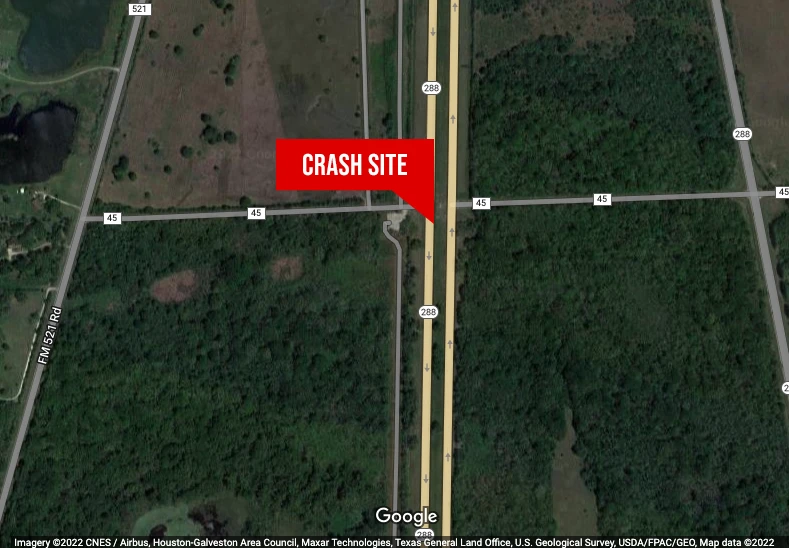 PEARLAND, Texas — Five people were killed, including one juvenile, on Saturday in a crash involving two cars in a south Houston suburb, authorities said.
At about 7:28 p.m., officers responded to a two-vehicle crash in the 14700 block of State Highway 288 southbound Frontage Road, according to the Pearland Police Department.
Investigators said two cars were going southbound from Beltway 8 to Shadow Creek Parkway when a red vehicle speeding hit another car, causing it to roll over and ejecting four of the five people inside.
Officials said three of the five passengers, including one juvenile, were pronounced dead at the scene.
The fourth and fifth passengers were transported to the hospital, according to police.
The fourth passenger was pronounced dead at the hospital from the injuries sustained, and the fifth passenger is currently being treated for injuries.
The driver of the red vehicle was transported to the hospital, where officials said they were pronounced dead.
Two juvenile passengers of the red vehicle were also transported to the hospital and are being treated for their injuries, police said.'
Source: KTRK-TV
Injured by a drunk driver? Call Stanley & Associates, Texas Injury Attorneys
If you or a loved one have been injured in a car wreck due to a drunk driver, contact Stanley & Associates for your free case consultation. We have represented thousands of clients across Texas and have over a decade of experience.
Our Texas car accident attorneys are available 24/7 to assist you. We work on a contingency fee basis, which means no fee unless we win. Call 844-227-9739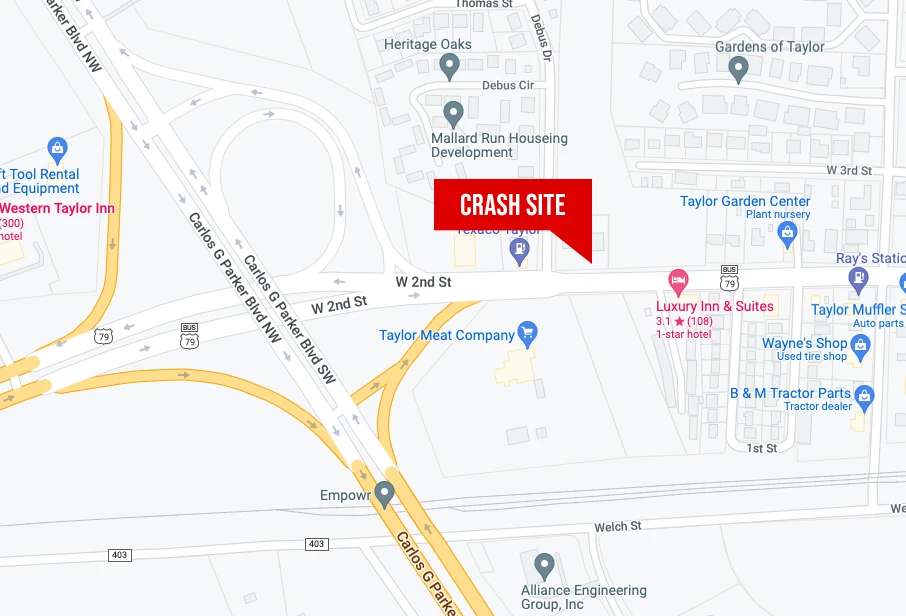 TAYLOR, Texas (KXAN) — Officers with the Taylor Police Department began an investigation Thursday after an overnight crash resulted in the death of a man near the 2000 block of West Second Street.
According to TPD, a caller reported the collision at 12:23 a.m. Thursday after a pickup truck hit a motorcycle.
TPD said 23-year-old Jesse Daniel Baldenegro, the driver of the motorcycle, was pronounced dead at the scene.
According to police, 27-year-old Guillermo Hernandez-Huerta was identified as the driver of the pickup truck. TPD said Hernandez-Huerta was exiting the parking lot of a hotel when the crash occurred.
Taylor Police said deputies with Williamson County reported seeing Baldenegro driving the motorcycle at a high rate of speed just before the collision.
According to a release, Hernandez-Huerta ran from the scene before officers arrived.
Later that morning, Williamson County deputies saw Hernandez-Huerta at a gas station, and they stayed with him until officers with TPD arrived.
According to the release, Taylor Police was in consultation with the Williamson County District Attorney's Office regarding pending criminal charges.
TPD said this was the ­­­­fourth fatal collision in Taylor for 2022.
Source: KXAN, NBC News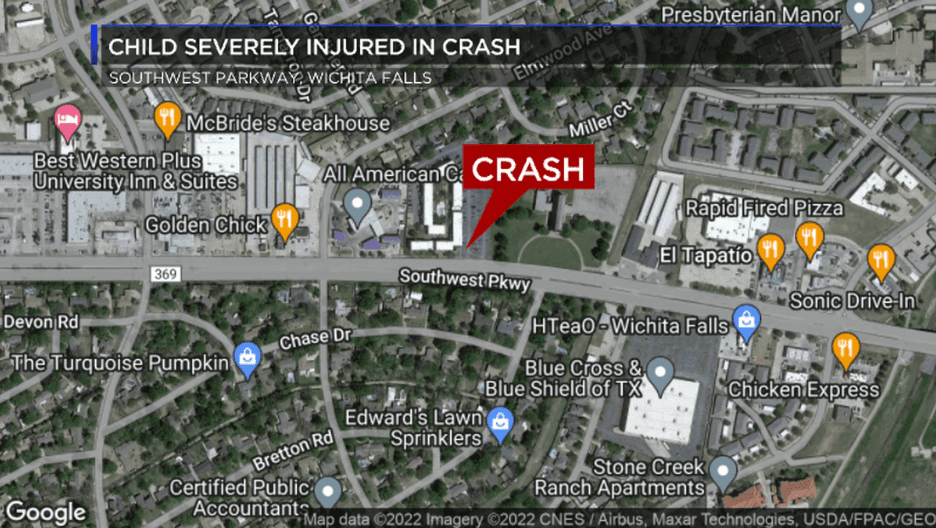 Wichita Falls, TX -- A Dodge Caravan was stopped on the road because of a mechanical problem when it was hit from behind by a GMC Denali. The force of the crash pushed the van into a telephone pole.
Wichita Falls Police are investigating the crash that occurred around 6:30 am Friday morning on Southwest Parkway near the intersection of Elmwood Avenue.
Sergeant Eipper says the driver of the Denali was not injured. All of the injures came from the occupants of the Caravan. The injured include a 25 year old female, a five-year-old and a two-year-old.
Eipper says the youngest victim suffered a severe head injury and was flown to Cook Medical Center in Fort Worth.
Source: KAUZ, CBS News Channel 6
Beaumont, TX -- A family of 11 from Henry County, Georgia, is mourning the loss of an 11-year-old boy after their car flipped while driving in Texas.
According to the Texas Department of Public Safety, 36-year-old Jamel Madison was driving his wife, 35-year-old Tracey Moseley, and nine children down I-10 near Beaumont, Texas just before 6 a.m. on Sunday morning.
The family was traveling in a Chevrolet Trailblazer SUV when another car changed lanes and cut the SUV off. Officials say Madison swerved to avoid hitting the car, but crashed into the concrete barrier, causing the car to flip.
Family members say 11-year-old Robert died in the crash. They also say one of the couples' daughters is paralyzed from the neck down and another of the daughters suffered a slipped disk.
All ten survivors of the crash were taken to the hospital for treatment after the crash.
The eight surviving children are between the ages of three and 16.
Family members also say the family's vehicle was totaled in the crash.
A GoFundMe campaign has been set up to help the family with medical and funeral expenses.
Source: WSB-TV
Corpus Christi, TX -- When officers arrived at the 7700 block of State Hwy. 358 at around 12:45 a.m., October 1, a Ram was on fire and the 28-year-old driver had just managed to get out of it.
The man was taken to a local hospital with serious, but non-life-threatening injuries.
The woman, who was driving a Honda CRV, died on impact in the head-on collision.
Police said their investigation determined the woman had been driving the wrong way in the left lane and they are unsure how she got onto the highway.
Source: 3News on KIIITV.com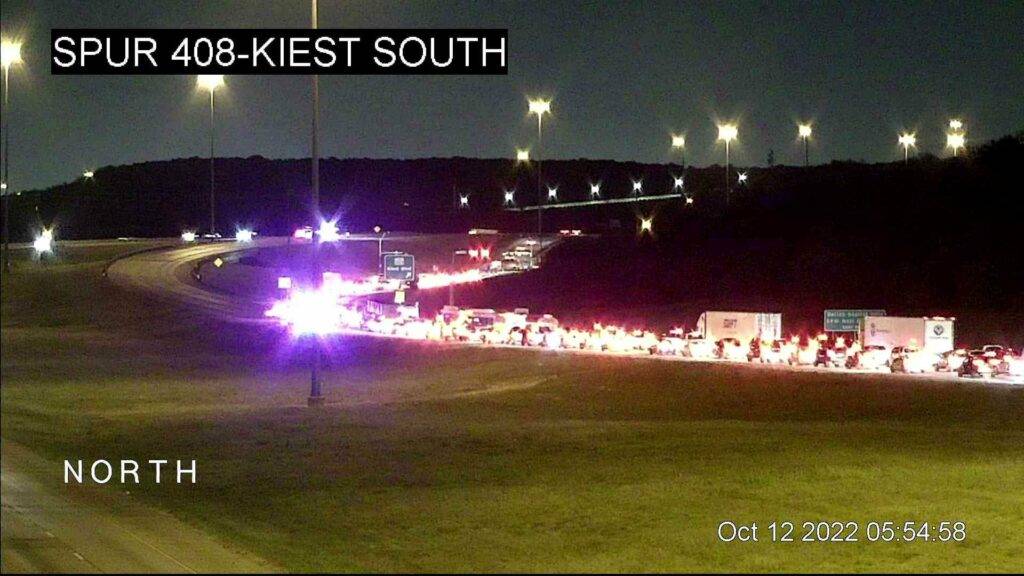 Dallas Police Chief Eddie Garcia confirms that Officer Jacob Arellano died this morning as a result of his injuries in a head on collision Tuesday night. Arellano was struck by a wrong way driver just before midnight while on his way to work in southern Dallas.
The crash happened at the Spur at West Kiest Boulevard. Police said the wrong-way driver hit the front left side of the officer's SUV, forcing it to go into the right lane and get hit by a tractor-trailer. The SUV rolled several times before stopping on the right shoulder of Spur 408.
The wrong-way driver was also hospitalized in critical condition. The tractor-trailer driver wasn't hurt.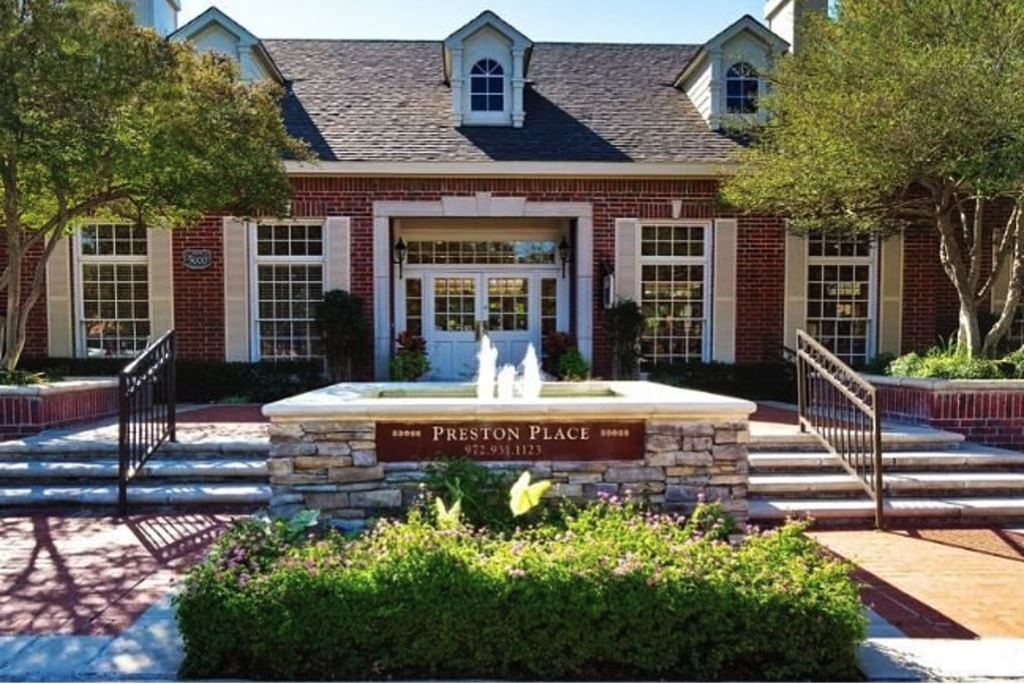 Dallas, TX -- A Dallas County grand jury took less than 30 minutes to hand accused senior living serial killer Billy Chemirmir his second capital murder conviction Friday. The trial over the death of Mary Brooks, an 87-year-old woman, began on Monday, October 3.
Dallas County District Attorney John Cruezot said that Chemirmir, who continues to proclaim his innocence, "made a living off of killing people to steal their jewelry," NBC-DFW reported. 
Following Friday's verdict, Creuzot said during a news conference that his office would dismiss the remaining 11 capital murder cases against Chemirmir in Dallas County, saying that Chemirmir will "die in the penitentiary." Collin County prosecutors have not indicated whether they will try Chemirmir on nine murder cases linked to him in the neighboring county.
Chemirmir is thought to be linked to at least 24 deaths — mostly of female residents of senior living communities — that took place in Texas between April 2016 and March 2018. Authorities said he posed as a maintenance worker to gain access to residences and then smothered the older adults before stealing their valuables. 
He first was arrested in March 2018 after an attack on Mary Annis Bartel in her independent living apartment at Preston Place retirement community in Plano, TX. Police reportedly found jewelry and other valuables belonging to alleged victims in Chemirmir's possession, and his cell phone records reportedly placed him in the vicinity of the alleged victims when they died.
Source: McKnight Senior Living
Dallas, TX -- An 8-year-old boy who rode his scooter inside the parking lot of a Far East Dallas apartment complex died Monday night after he was struck by a drunken driver, police say.
It happened about 7:10 p.m. on Monday, October 10, on the 3600 block of Dilido Road. Police said the driver of a blue 1992 Chevrolet pickup truck crashed into the child.
"You just heard a loud bang and a 'crack.' Just a loud 'bang' and kids screaming," said Lamartha Nash, who lives at the apartment complex and is close friends with the child's family. "My son was playing with him, he was just screaming, telling his friend to get up, and trying to help him."
Nash said they were playing outside on the street, which turns into a dead end.
"I guess he [the driver] didn't see him? But they were saying like he was drunk or had alcohol on his breath," described Nash. "They couldn't get him [the child] breathing here, his mom and my dad did CPR on him, they put a tube in him on the way to Children's, but didn't make it when he got there."
Kaden Rainwater, 8, attended S.S. Conner Elementary School.
Police said the driver, 30-year-old Miguel Martinez, stayed at the scene but was arrested on suspicion of driving while intoxicated. Martinez said that he had two Modelos between 3 p.m. and 3:30 p.m. but investigators state that Martinez had glassy eyes and a strong odor of alcohol from his breath every time he spoke.
After a DWI investigation, Martinez was arrested and charged with murder and DWI of two or more previous convictions. His bond totaled $600,000.
Source: NBC DFW