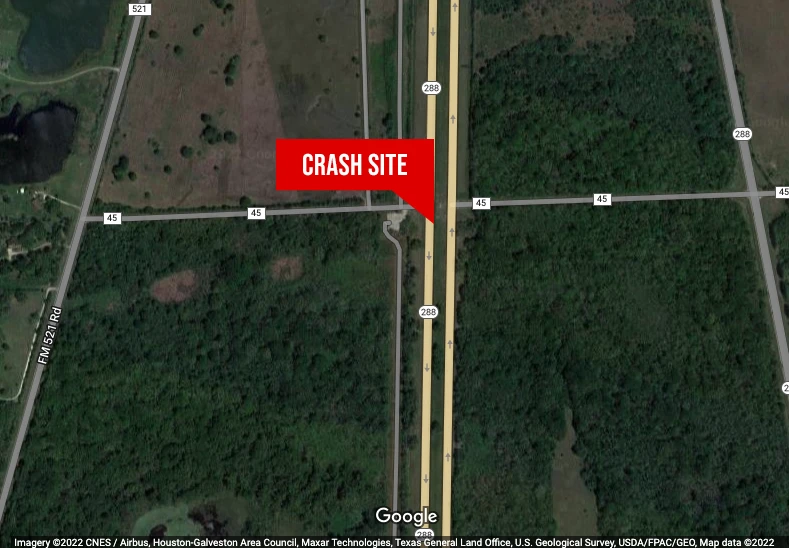 PEARLAND, Texas — Five people were killed, including one juvenile, on Saturday in a crash involving two cars in a south Houston suburb, authorities said.
At about 7:28 p.m., officers responded to a two-vehicle crash in the 14700 block of State Highway 288 southbound Frontage Road, according to the Pearland Police Department.
Investigators said two cars were going southbound from Beltway 8 to Shadow Creek Parkway when a red vehicle speeding hit another car, causing it to roll over and ejecting four of the five people inside.
Officials said three of the five passengers, including one juvenile, were pronounced dead at the scene.
The fourth and fifth passengers were transported to the hospital, according to police.
The fourth passenger was pronounced dead at the hospital from the injuries sustained, and the fifth passenger is currently being treated for injuries.
The driver of the red vehicle was transported to the hospital, where officials said they were pronounced dead.
Two juvenile passengers of the red vehicle were also transported to the hospital and are being treated for their injuries, police said.'
Source: KTRK-TV
Injured by a drunk driver? Call Stanley & Associates, Texas Injury Attorneys
If you or a loved one have been injured in a car wreck due to a drunk driver, contact Stanley & Associates for your free case consultation. We have represented thousands of clients across Texas and have over a decade of experience.
Our Texas car accident attorneys are available 24/7 to assist you. We work on a contingency fee basis, which means no fee unless we win. Call 844-227-9739