In Texas, motorists are required to have liability insurance with minimum limits of 30/60/25. This translates to up to $30,000 for injuries per person, up to a total of $60,000 per accident, and $25,000 of coverage for property damage. Of course, some drivers may have higher limits and commercially insured vehicles usually have much higher limits.
Notice that it is "up to" a certain dollar amount.
Insurance companies are businesses and they want to limit payouts as much as possible. Car insurance companies are notorious for offering low-ball settlements regardless of your injury severity. You should consult with an experienced personal injury attorney if this happens to you.
There are many factors insurance companies consider in a car accident. The obvious one is how severe are the injuries?
A person who has significant trauma due to an accident, like a brain bleed or broken bones, may be awarded the full policy limits available to them. Whereas, a person who suffered minor, soft tissue injuries, like whiplash, may receive a minimal award.
Another factor is the potential for multiple claimants. Once there are more than two claimants involved, it is a race to settle first and the amount potentially available to you begins to diminish significantly. There is only so much of a pie to go around - it is possible for one person to take half before the other claimants get a piece.
We know what you're thinking - simply divide the total amount per accident by the number of claimants to determine how much each person gets - but that is not the rule.
Insurance claims in Texas operate on a first-come, first-served basis. Whichever claimant files and settles their claim first has the potential to receive the most money based on their injuries and medical bills.
What can I do to make sure my injuries and medical expenses are taken care of?
One of the best things responsible drivers can do for themselves before they're in a car wreck is to ensure they have the right coverages on their own car insurance policy. Our attorneys recommend that you purchase as much insurance as you can, specifically, Personal Injury Protection (PIP) and Uninsured/Under Insured Motorist Coverage (UM/UIM).
If you are hit by an at-fault driver, you should contact a car accident attorney as soon as possible. An experienced law firm will assess the situation, determine your best course of action, and begin building a winning legal strategy.
Stanley & Associates offers free consultations to all prospective clients. There's truly no cost and no obligation - we want you to know your rights and options. Schedule your free consultation today. Call 844-227-9739
Texas law requires that all motorists have minimum liability policy limits of 30/60/25. This translates to $30,000 for injuries per person, up to a total of $60,000 per accident, and $25,000 of coverage for property damage. Of course, you can purchase a higher liability policy if you desire.
Read more about policy limits and how they affect you.
Who does this coverage benefit?
Liability Insurance helps protect you and your assets from claims or potential lawsuits if you are found to be at-fault for an accident that caused bodily injury or property damage.
If you cause an accident, your passengers and drivers of other vehicles and their passengers can pursue a claim with your insurance company. The insurance company will pay for the medical expenses of the injured party(s) and repair bills for the damaged property. If a lawsuit is filed against you for the accident, your insurance company will provide a lawyer to defend you in litigation.
If you do not have liability insurance, you could be personally liable for the damages you caused to another in addition to fines and legal ramifications imposed by Texas law.
What does liability insurance NOT cover?
Here are a few things liability insurance does not cover if you are in an accident:
Your personal injuries. Whether you are or are not at-fault, your liability policy does not cover your own injuries. You will need additional coverages, such as Personal Injury Protection (PIP), or Uninsured or Under Insured Motorist (UM/UIM).
Your property damage. Liability only covers damage you caused to OTHER people's property, not your own. Without collision coverage, you could be stuck with repair costs to your own vehicle or paying out of pocket for a rental without rental assistance.
Costs that exceed the liability limits of the policy holder. Once the policy limits have been exhausted, or paid out in full, there is nothing more the insurance company will consider.
Intentional or deliberate acts to cause damage or harm to another. Insurance covers only accidental damage or injury.
Defense of criminal charges. Insurance does not provide defense attorneys for drivers that are facing criminal charges, such as vehicular manslaughter or aggravated assault with a motor vehicle.
This list does not include every scenario or circumstance.
When you drive as much as Texans, it is critical to have the right insurance coverage.
Many drivers often choose a liability-only policy because they believe additional coverage is too expensive or that additional coverages are unnecessary. Even worse, many drivers do not have insurance at all. With 1 in 5 Texas drivers being uninsured or under insured, you may want to consider the risk and rising costs of medical expenses when reviewing your insurance policy.
It is worthwhile to search for a reputable insurance company that offers additional coverages, such as Personal Injury Protection or Uninsured Motorist, at a low cost. If you already have insurance, ask your insurance agent if there are any deals for adding additional coverage to your existing policy.
When should you hire a personal injury attorney?
Immediately after an accident in which you were injured.
If you are not at-fault and are filing against someone else, you may face resistance or outright denial of your claim - even with a police report or witnesses on your side. Keep in mind, insurance companies are a business and their goal is to minimize the amount they have to pay on insurance claims whether you are their insured or a claimant.
Does your insurance adjuster always seem to be on vacation? Do they underestimate how much pain and suffering you've been through but won't allow you to see a doctor? Is the insurance company making a low-ball offer for your injuries? If this sounds familiar to you, consult with an attorney as soon as possible.
Stanley & Associates understands how frustrating dealing with an insurance company can be. We aim to get the best possible award for your case. Call us today at 844-227-9739.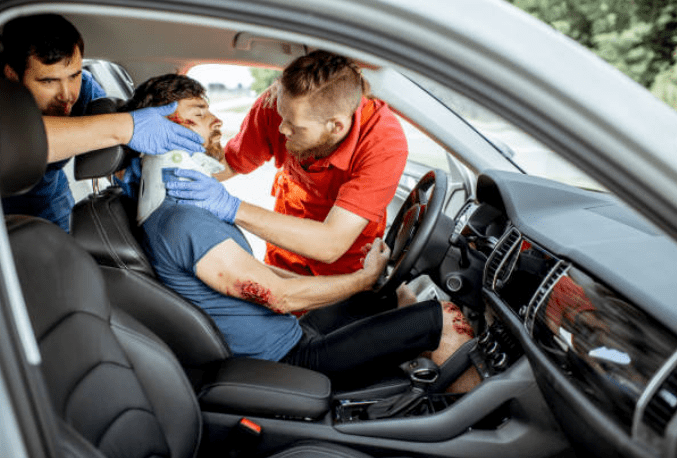 Being involved in a car accident is a stressful situation. Adding in the possibility that the at-fault driver may not be insured is another issue to add to the whole process.
It isn't fair nor ideal to have to protect yourself from someone else's inability to have insurance, but having Uninsured and Underinsured Motorist Coverage on your own auto policy can help mitigate some of those physical and financial stresses.
What is the difference between Uninsured and Under-Insured Motorist Coverage?
To simplify, when you are involved in an accident with an at-fault driver that does not have insurance, you can make an Uninsured Motorist claim with your own insurance to help recoup costs related to your damages.
Under-Insured Motorist Coverage will apply if the at-fault driver did have insurance but did not have enough under their policy limits to cover your damages.
Find out what to do if you were a passenger in an at-fault vehicle.
Auto insurers in Texas are required to offer UM when purchasing an insurance policy OR they must obtain an authorized signature from the policyholder rejecting the coverage. If the insurance company fails to obtain your signed written rejections, you are covered. It is up to you to reject this coverage, not the insurance company. If you are having difficulty filing your injury claim, contact our office right away.
What is the difference between UMPD and UMBI?
Both refer to subsets of Uninsured Motorist Coverage. UMBI refers to Uninsured Motorist Bodily Injury Coverage. This covers your medical expenses in the event you are injured in a car accident and the at-fault driver was uninsured. UMBI typically covers your passengers for their injuries as well.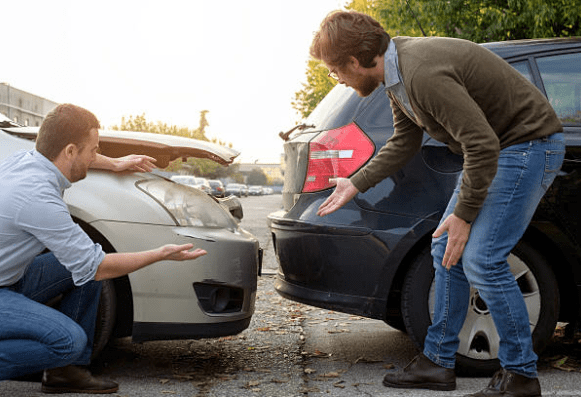 UMPD refers to Uninsured Motorist Property Damage Coverage. This covers damage to your car or property after a crash with an at-fault driver who has no car insurance. Pay close attention to this portion of your policy as a payout may be deemed necessary only if the at-fault driver is identified.
A deductible may apply and some UM policies do not include UMPD based on other selected coverages, such as collision coverage.
What can I do if the at-fault driver does not have insurance?
Remember, the purpose of maintaining liability insurance is to protect yourself and your assets from a potential lawsuit in case you cause an accident. So, if you are hit by someone who does not have liability insurance, that person has opened themselves to fines, penalties, and legal ramifications. You may be able to file a lawsuit against them in pursuit of compensation for your damages.
Keep in mind that very few uninsured drivers have the resources to pay for personal injury damages. You should consult with a personal injury attorney as soon as possible to protect your rights and potential claim.
Review your policy to see if you have Uninsured Motorist (UM) Coverage - this is an incredibly important protection to include on your policy. UM protects you if you're in an accident with an at-fault driver who doesn't carry liability insurance - this often includes a hit-and-run situation in which the at-fault driver flees the scene.
Injured by a drunk driver? Call Stanley & Associates, Texas Injury Attorneys
If you or a loved one have been injured in a car wreck due to a drunk driver, contact Stanley & Associates for your free case consultation. We have represented thousands of clients across Texas and have over a decade of experience.
Our Texas car accident attorneys are available 24/7 to assist you. We work on a contingency fee basis, which means no fee unless we win. Call 844-227-9739
In 2011, a distracted driving violation raised a driver's car insurance rates by less than 16%, equating to less than $100 per year in extra premiums. In 2020, a cell phone violation can increase your insurance premiums by 21.38%.
An average speeding violation increases rates by about $385 per year.
Having traffic tickets, moving violations, and other infractions on your driving record can make it difficult to find affordable car insurance. Most drivers know that speeding tickets affect your insurance rates but many don't realize how much of a premium increase to expect.
From 2019 to 2020, the percent increase on your premium for a cellphone violation stayed the same at 22%, the trend leveling out from its upward climb since 2011. But the penalty for distracted driving has increased notably in recent years as insurers learn more about the costs and more states create laws prohibiting it.
In 2020, getting caught texting or otherwise using your phone while driving will raise your insurance rate by an average of 21.65% ($315) — and in some states more than 45.96%. The total cost to your insurance — the rate impact on your policy for three years — for a texting-while-driving violation is $1,772.
Many drivers simply believe they are better than everyone else on the road at multi-tasking while driving but the human brain cannot handle two thinking tasks at the same time. Your brain toggles quickly between multiple tasks but, when driving, this can slow reaction time and cause crashes.
Be safe by silencing your phone, programming your GPS, and setting up your music while you are still parked.
Sources:
https://www.thezebra.com/resources/research/distracted-driving-statistics/
https://www.thezebra.com/auto-insurance/tickets-violations/
https://www.thezebra.com/resources/research/texting-and-driving-statistics/
More than 700 injury crashes involve distracted driving on a typical day in the U.S.
While the percentage of drivers using handheld devices has decreased in recent years, many experts feel the use of distracting devices is significantly undercounted.
Fact is, drivers frequently lose focus of the road. Their eyes drift and their minds wander as they connect on cell phones or other technologies built into vehicle dashboards.
So, let's now talk about "inattention blindness," defined as the failure to notice a visible hazard because your attention is focused elsewhere. This phenomenon occurs regularly when drivers are cognitively distracted.
Research shows just listening to a cell phone conversation decreases brain activity associated with driving by more than one-third, leading to safety performance issues, such as the inability to react quickly in congested driving zones.
Think of it as driving blindfolded. Who drives like that?
Of course, using electronics is not the only way drivers can be distracted. Talking or texting on the phone, eating or drinking, applying makeup or shaving, reading a newspaper or book, watching a video, or programming a GPS are all examples of the following distraction categories: visual, manual (taking a hand off the wheel) or cognitive (taking your mind off driving).
All can raise safety risks, not only for drivers but also for those sharing the road around them. Hands-free devices may be marginally safer than handheld ones, but the safest choice of all is not using your cell phone or other technology while you are driving.
The human brain cannot handle two thinking tasks at the same time, such as driving and talking on the phone.
Your brain toggles quickly between these two tasks. When driving, this can slow reaction time and cause crashes. Be safe by silencing your phone, programming your GPS and setting up your radio or music while you still are parked.
Your life is much more valuable than any phone call, text or playlist.
Sources:
nsc.org/justdrive
https://newsroom.aaa.com/2017/10/new-vehicle-infotainment-systems-create-increased-distractions-behind-wheel
https://injuryfacts.nsc.org/motor-vehicle/motor-vehicle-safety-issues/distracted-driving
https://www.cmu.edu/news/archive/2008/March/march5_drivingwhilelistening.shtml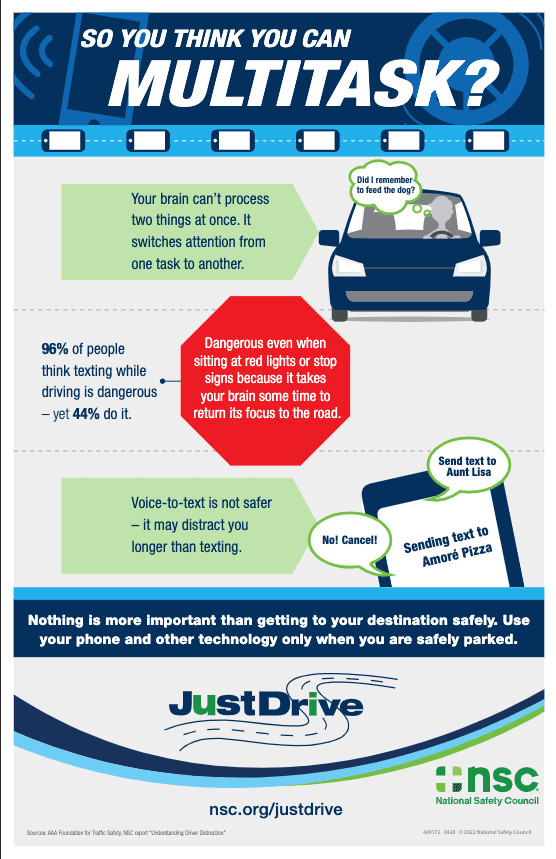 Hands-free is not risk free.
The science is crystal clear on this fact and numerous studies have demonstrated that the use of handheld and hands-free devices while driving pose a significant safety risk to motorists, their passengers and others on the road.
Hands-free devices and voice command systems create a cognitive distraction as the driver mentally engages with interactive tasks.
While hands-free options may be marginally safer than handheld devices, eliminating driver use of all types of cell phones and in-vehicle infotainment systems is safest.
Drivers think cell phone use is distracting … for other people
Although 87% of people think talking on a cell phone while driving is a serious safety threat, 49% have talked on a handheld phone while driving. Drivers should talk the talk AND walk the walk, refraining from using their phone when behind the wheel.
It is impossible to multitask and give equal attention to each task
People often think they are effectively accomplishing two tasks at the same time. It is possible to complete a phone conversation while driving and arrive at the destination without incident, but it is a misconception that the tasks can be done simultaneously and as safely as possible. Motorists should make driving the primary focus and perform other cognitively demanding tasks only when safely parked.
Source: nsc.org/justdrive